International Translation Day (ITD) celebrates translation, translators and translated literature every 30 September. For ITD 2021, English PEN and the National Centre for Writing shared events and initiative from partners, friends, and other organisations, as part of the ITD 2021 nationwide programme.

View the programme of events from organisations, publishers, academic institutions, festivals and other organisers here. All events and initiatives were planned, coordinated and delivered by the organiser listed, and further details on each initiative is available on the organiser's website.
Nottingham UNESCO City of Literature
Spotlight on Translators

Throughout September 2021

Throughout September, Nottingham UNESCO City of Literature will be releasing a series of interviews and panel talks, in collaboration with sister UNESCO Cities of Literature Lviv and Ljubljana. We'll also hear from local translators based in Nottingham, who combined work in over 10 languages, including French, German, Polish, Slovene, and Russian.

Internationally, Nottingham UNESCO City of Literature will be participating in Slemani City of Literature's challenge to translate W.S. Merwin's short poem 'From the Start', translating each line into one of the most commonly spoken languages in Nottingham, including Arabic, Bengali, Panjabi, Polish, and Portuguese.

Out of the Wings
Theatre in Translation Virtual Table-Read

3 PM BST – 24 September 2021

Join the Out of the Wings collective for a friendly and informal online workshop to read and discuss a new English translation for the stage.

Since 2015, OOTW has met monthly to 'road-test' translations into English of plays from the Spanish- and Portuguese-speaking worlds, as part of our year-round work exploring international playwriting and translation for performance.

This September we are delighted to share 'The Absent', by Colombian dramatist Felipe Botero Restrepo, translated by Santiago del Fosco.

othernessproject
Letter to a Clone Manufacturer by Gigi Guizado (part of the Mind the Gap Project)

7 PM BST – 25 September 2021

Gigi Guizado's short play Letter to a Clone Manufacturer tackles gender and power-issues set on the verge of the post-Anthropocene world. This multidisciplinary event explores the possibilities and challenges of translating the text between languages, cultures and even artistic genres.

The event is part of the Mind the Gap project in collaboration between London-based othernessproject.org and Budapest-based dajer.hu.


National Centre for Writing
International Translation Day: Out in the World

7-8 PM BST – 28 September 2021

This event to celebrate International Translation Day 2021 will explore the political and practical challenges of literary translation from the perspective of translators from three countries: Argentina, Vietnam and Nepal.

Our three panellists – Sebastián Gutiérrez, Nguyễn An Lý and Rabi Thapa – will share their thoughts on the importance of both literary and theatre translation for opening up inner and outer worlds. They will talk about the power of theatre and translation for exploring identity and equality, their work to bring literature from Nepal and Vietnam into other languages, and whether what Sebastián, An Lý and Rabi choose to translate is in some way a political decision. The discussion will be chaired by Olivia Snaije.


Goethe-Institut London
Translation as Activism: The Political Responsibility of the Translator in the 21st Century

7 PM BST – 29 September 2021

To mark this year's ITD the Goethe-Institut London is looking at the political responsibilities of the translator in our turbulent times. How can translators take an activist role, and is it their responsibility to do so?

Taking part in the discussion are three protagonists whose work reflects on the role of translation in debates surrounding post-colonial literatures, gender and race, and their associated power structures. The discussion will be moderated by Charlotte Ryland of the Stephen Spender Trust, and will feature contributions from Anna von Rath of poco.lit, Canan Marasligil, a literary translator, and Yousif M Qasmiyeh, Researcher on Refugee Writing at Oxford University.



English PEN
International Translation Day 2021

10 AM – 8 PM 30 September 2021

English PEN's annual programme of conversations, workshops, and opportunities to pitch to publishers returns on 30 September 2021.

Featuring Scholastique Mukasonga, Melanie Mauthner, Emmie Francis, Ka Bradley, Layla Benitez-James, Kavita Bhanot, Ros Schwartz, Antonia Lloyd-Jones, Sawad Hussain, Lawrence Schimel, B.J. Epstein, Marta Dziurosz, Sabine Huynh, Eva Ferri, María Lynch, Rebecca Servadio, Jenny Fry, Maureen Freely and more.




The Queen's College Translation Exchange
Anthea Bell Prize

30 September 2021

The Anthea Bell Prize will launch on International Translation Day 2021. The competition is inspired by the life and work of the great translator Anthea Bell, and aims to promote language learning across the UK and inspire creativity in the classroom. By providing teachers with the tools they need to bring translation to life, we hope to motivate more pupils to study modern foreign languages throughout their time at school and beyond.
DAS Editions
Discover Africa's Stories: Literature in Translation

1 PM BST 1 October 2021

To mark International Translation Day and the UK launch of The German Crocodile by Ijoma Mangold, join Sarah Hemens, Project Director of New Books in German in conversation, with DAS Editions publisher Gersy Ifeanyi Ejimofo and translator Ruth Ahmedzai Kemp.
Palewell Press
Butterfly of the Night: Translating the Dersim Massacre

7-8.30 PM BST 1 October 2021

Fatma Bulaz in conversation with Kurdish author Haydar Karataş and Turkish-English literary translator Caroline Stockford about the writing of Butterfly of the Night and translation process.
Borderless Books x Gŵyl Haf ITD Festival
Featuring Fitzcarraldo Editions, Peirene Press, V&Q and Sinoist Books

9 AM – 6.30 PM 4 October 2021

Featuring four UK-based translation-focused indie presses (Fitzcarraldo Editions, Peirene Press, V&Q and Sinoist Books), this all-day festival features authors/translator pairs from Chinese, French, German and Spanish, and a headline session featuring translators from all four languages around the theme of "Untranslatability".
Paper Republic
Lunchtime Poetry Workshop: Translating Chinese Women Poets

12-1 PM BST – 4 October 2021

What do Chinese women poets write about in the 21st century? How do they assert their place in Chinese society? In what ways are they changing our views about women?
What are the differences between contemporary Chinese poems and English poems? How do you 'translate' line breaks, rhythm and imagery?

In this workshop, the workshop leader will introduce some brilliant, game-changing works by contemporary, experimental Chinese women poets such as Zhou Zan, Zhai Yongming and Leung Lai-chi, and talk about the way they interrogate the relationship between self and society, challenge gender representation and womanhood. Participants will get a chance to translate one poem collectively.

Scribe UK
Multilingual Novels: Jessica Gaitán Johannesson, Tice Cin, and Yara Rodrigues Fowler in Conversation

6.30 PM BST – 5 October 2021

What happens when two languages share a space on the same page? What can one language illuminate in another when placed side by side? Jessica Gaitán Johannesson, Tice Cin, and Yara Rodrigues Fowler discuss the conflicts and conversations that take place between languages in their own novels, and what we might learn from them.
University College London
SELCS Brazilian Translation Club - Carolina Maria de Jesus

6.30 PM BST – 5 October 2021

SELCS Brazilian Translation Club on Carolina Maria de Jesus's 'Favela'. Join Dr Raffaella Fernandez (UFRJ), Dr Ana Cláudia Suriani da Silva (UCL) and translator Elton Uliana to discuss the translation of Carolina Maria de Jesus's autobiographical narrative 'Favela', published in Onde estaes Felicidade (1977). The SELCS Brazilian Translation Club is a series of workshops in which students, translators, and enthusiasts of Brazilian literature meet to discuss the translation of a selected contemporary Brazilian short story. It is sponsored by the School of European Languages, Culture and Society (SELCS), University College London (UCL).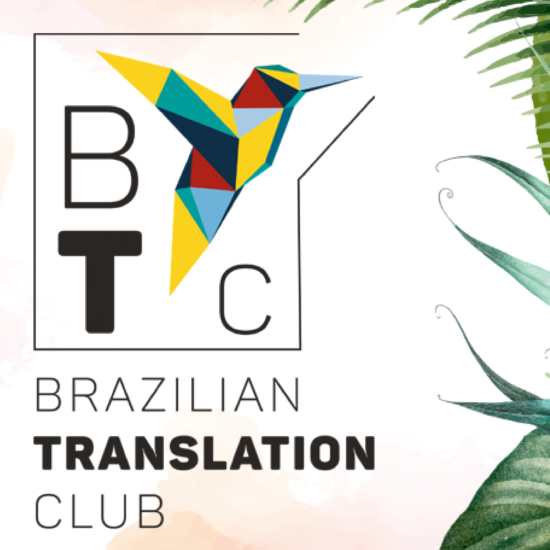 Litfest / Lancaster University
The Lancaster International Fiction Lecture: Juan Gabriel Vásquez

7.30 PM BST 12 October 2021

The first Lancaster International Fiction Lecture, a Litfest joint venture with the Department of European Languages & Cultures and the Department of English Literature & Creative Writing at Lancaster University, delivered by Juan Gabriel Vásquez.