Ruth Borthwick, Chair of Trustees
Ruth Borthwick was formerly Chief Executive and Artistic Director of Arvon, the UK's leading creative writing charity. Over her decade in charge, she led a major renovation of The Hurst, Arvon's Grade II-listed property in Shropshire. It is the largest arts facility in Britain heated by renewables. The establishment of the Clockhouse Writers Retreat in the grounds offers writers the time and space to write in a comfortable and serviced environment. From 2000–2007, Ruth directed the Literature and Talks programme at London's Southbank Centre, UK's only year-round festival of literary events. Whilst there she founded Imagine, the children's literature festival, and revived Poetry International, the biennial festival initiated by Ted Hughes. Previously, she, together with Bernardine Evaristo, devised and organised Spread the Word, London's literature development agency, which focused on supporting marginalised writers to develop their craft. Ruth has worked in publishing, researching and bookselling in England and in Australia, where she worked in the first bookshop in Sydney to sell gay books. In June 2018 she was appointed an Honorary Fellow of the Royal Society of Literature.
Aki Schilz, Vice Chair
Aki Schilz is the Director of The Literary Consultancy, the UK's longest-running editorial consultancy for writers, providing editing services, mentoring and literary events. In 2020 she launched the Being A Writer platform, which focuses on the importance of cultivating creativity and building resilience. Aki is a judge for various literary awards including the Bridport Prize First Novel Award, and appears regularly at conferences and events to talk about the value of editing, about publishing, and the importance of building inclusive cultures in the creative industries. She regularly campaigns for systemic change, including as founder of the #BookJobTransparency campaign for which she was shortlisted for the Kim Scott Walwyn Women in Publishing Award. In 2020, Aki was named as one of the Bookseller 150, a list of the most influential people in UK publishing. She is also the founder of the Rebecca Swift Foundation, a registered charity that celebrates and advocates for women poets in the UK, and is home to the Women Poets' Prize and the Women Poets' Network.
Dan Miller
Dan Miller is a communications and public relations professional, specialising in digital media and youth culture. As Senior Vice President, Communications for VICE Media he has cultivated an in-depth understanding of creating and building brand narratives and communications strategies to further the aims of the organisation, its writers, editors, producers and directors. He has played a pivotal role in VICE's international growth and transformation from a punk magazine into a multi-platform, global youth media brand and provider of news to young people across digital, mobile and social platforms.
Shazea Quraishi
Shazea is a Pakistani-Canadian poet, playwright and translator based in London, and author of two poetry collections: The Art of Scratching (Bloodaxe Books, 2015) and The Courtesans Reply (flipped eye publishing, 2012).

Since 2010, she has worked with English PEN's outreach programme in prisons, refugee centres and schools, and was on the Readers and Writers Advisory Committee from 2012 to 2014. She also teaches with Translators in Schools and The Poetry School, and works with Living Words as a Writer in Residence in care homes with people experiencing dementia.
Georgina Godwin
Georgina Godwin is an independent broadcast journalist. A regular chair of literary events worldwide, she's the voice of the Arts Podcast for The British Council. She is also Books Editor for Monocle 24 and presenter of the in-depth author interview show "Meet the Writers". She is a frequent host of the award winning current affairs programme "The Globalist" and a commentator on Southern African politics. She was a founder member of SWRadio Africa, Zimbabwe's first independent radio station (for which she was deemed "an enemy of the state" and banned from the country of her birth), and of the Harare International Festival of the Arts. She serves on the board of the charity, Developing Artists and is a fellow of the Gabriel Garcia Marquez Foundation. She tweets at @georginagodwin.
Ted Hodgkinson
Ted Hodgkinson is a broadcaster, editor, critic, writer and Head of Literature and Spoken Word at Southbank Centre, where he oversees the seasonal literature programme as well as the prestigious annual London Literature Festival. Formerly online editor at Granta magazine, his essays, interviews and reviews have appeared across a range of publications and websites, including the Times Literary Supplement, the Literary Review, the New Statesman, the Spectator, the Literary Hub and the Independent. He is a former British Council literature programmer for the Middle East, North Africa and South Asia. He is chair of the 2020 International Booker Prize, sits on the selection panel for the Rockefeller Foundation's Bellagio Fellowship, and has judged a number of other awards including the 2019 EBRD Literature Prize for the best novel in translation and the 2019 Orwell Prize for political writing. He co-edited, with Icelandic author and poet Sjón, the first anthology of Nordic short stories in English, The Dark Blue Winter Overcoat and other stories from the North (Pushkin Press, 2017), to critical acclaim. In 2018, for a second consecutive year, he was named in The Bookseller's list of the 100 most influential people in publishing.
Milena Büyüm
Milena Büyüm is a longstanding human rights activist, currently working as a senior campaigner at Amnesty International on Turkey, with particular focus on the right to freedom of expression and assembly, human rights defenders and other individuals at risk. She has previously worked at an anti-racist organisation, campaigning on a vast range of issues such as institutional racism, asylum and refugee rights and racist attacks. She holds an MA in Labour Studies from Warwick University and the equivalent of a BA in Sociology from University of Grenoble. She was born and grew up in Turkey, has lived in France, and in the UK since the early 1990s.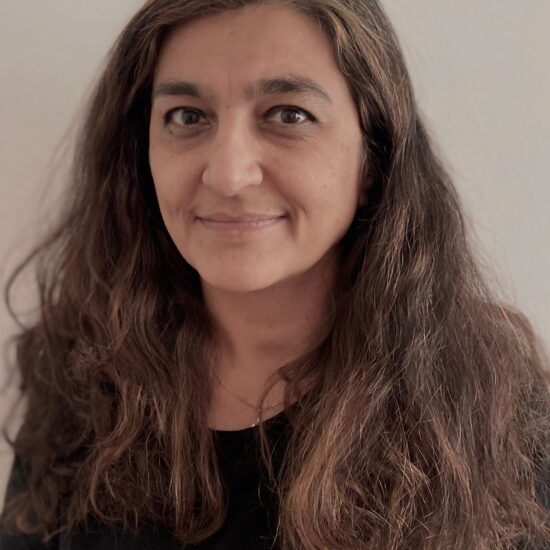 Guy Gunaratne
Guy Gunaratne is a novelist living between the UK and Sweden. Their first novel In Our Mad and Furious City was the winner of the International Dylan Thomas Prize, the Jhalak Prize as well as the Authors Club Best First Novel Award in 2019. It was also longlisted for the Booker Prize as well as the Orwell Prize for Political Fiction and shortlisted for the Goldsmiths Prize, Gordon Burn Prize and Writers Guild Awards in 2018. In 2019, Guy was appointed Fellow Commoner in the Creative Arts at Trinity College, Cambridge.
Can Yeğinsu
Can Yeğinsu is a barrister practising from 3 Verulam Buildings in London, where he is recognised as one of the country's leading lawyers practising in civil liberties and human rights, commercial dispute resolution, and international law. He has acted in numerous cases for journalists and writers, as well as free speech organisations, before a range of courts, including the English Court of Appeal, the UK Supreme Court, the European Court of Human Rights, and the Inter-American Court of Human Rights.

Can Yeğinsu teaches two seminars at Columbia Law School on the right to freedom of expression and is Senior Fellow at the Human Rights Institute. He also teaches international law at Georgetown University Law Center and is a member of the High-Level Panel of Legal Experts on Media Freedom, convened at the request of the UK and Canadian Governments by Lord Neuberger, former President of the UK Supreme Court. Can is an occasional contributor to Areté, The TLS, The New York Review of Books, and Just Security.
Arifa Akbar
Arifa Akbar is the chief theatre critic for the Guardian. She previously worked at the Independent for 15 years and served as the paper's literary editor as well as arts correspondent and news reporter, covering news events including the 7/7 London tube attacks, the Kashmir earthquake of 2005 and the annual pilgrimage to Mecca.

Akbar has been the head of content at the publisher, Unbound, and arts editor on the slow news site, Tortoise Media. Her writing has been published in the Observer, Financial Times and London Evening Standard, as well as various anthologies. Her first book, Consumed, is published in June. She is currently on the board of trustees of the Orwell Foundation.
Joanna Stocks
Joanna Stocks is a senior investor who has worked in financial services for the last twenty years, specialising in the portfolio management of multi-asset and alternative investment funds. She has worked for large investment firms such as Standard Life Aberdeen and M&G Investments. Joanna started her career at Reuters where, amongst other responsibilities, she worked in the news function focussing on editorial standards.

As an arts and languages graduate, Joanna has a keen understanding of the importance of freedom of expression and has spent time researching the role of literature in periods of political repression. She has lived in Switzerland, Germany and France, taught English in Tanzania and volunteered in Tibet. Joanna takes a strong interest in fostering diversity and inclusion and promoting change through social engagement. She has worked as Co-Chair of a diversity network in the investment industry and is also a mentor for the Social Mobility Foundation.
Lucy Beresford-Knox
Lucy Beresford–Knox is Head of Translation at Penguin Random House. She has worked in publishing for 15 years and currently represents authors across the fiction and non-fiction spectrum, finding international homes for their work in translation. She has worked with publishers across the world and regularly travels to connect with editors at literature festivals and book fairs. Lucy is also a playwright and theatre-maker and has presented work at fringe venues in London and the South East. Her first full-length play, Burn, debuted at VAULT Festival in 2023. A lifelong advocate of literature and the arts, Lucy is passionate about the power of the written word, and has a keen interest in maintaining opportunities for emerging writers.