About the programme
Founded in 1960, English PEN's Writers at Risk Programme is one of the world's longest running campaigns for freedom of expression. We campaign on behalf of writers, literary professionals, journalists, artists, cartoonists and musicians who are unjustly persecuted, harassed, imprisoned, and even murdered in violation of their right to freedom of expression. We strive to raise awareness and the funds to support them – from sending appeal letters to the relevant authorities to writing messages of solidarity and staging fundraisers, vigils and events.

To find out more, please email [email protected].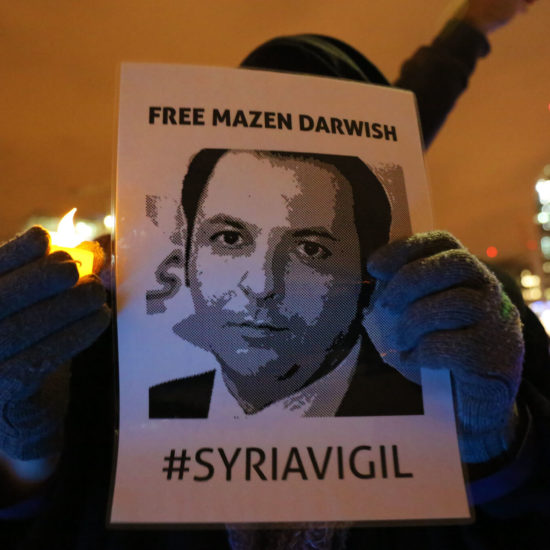 "The cards and letters of my PEN-member writer friends, from the four corners of the earth, gave me strength. Books were my life-preservers."
Muharrem Erbey, Writer and human rights lawyer
How you can help
We organise lots of regular events and activities to raise awareness and funds to support our cases of concern, including vigils, fundraisers, panel discussions, film screenings, and book launches. We also run a letter writing programme pairing PEN members with a threatened writer overseas to provide much-needed moral support, whilst serving as a non-confrontational reminder to the authorities that the individual has not been forgotten. Get in touch with Cat Lucas, Writers at Risk Programme Manager at English PEN, to find out how you can get involved.
Join PENWrites
PENWrites is our international letter​-writing campaign in solidarity with writers in prison and at risk around the world.

For decades, PEN has supported writers who are unjustly persecuted, harassed, imprisoned, and even murdered for exercising their right to freedom of expression, and PEN members have long supported fellow writers by sending letters of support.