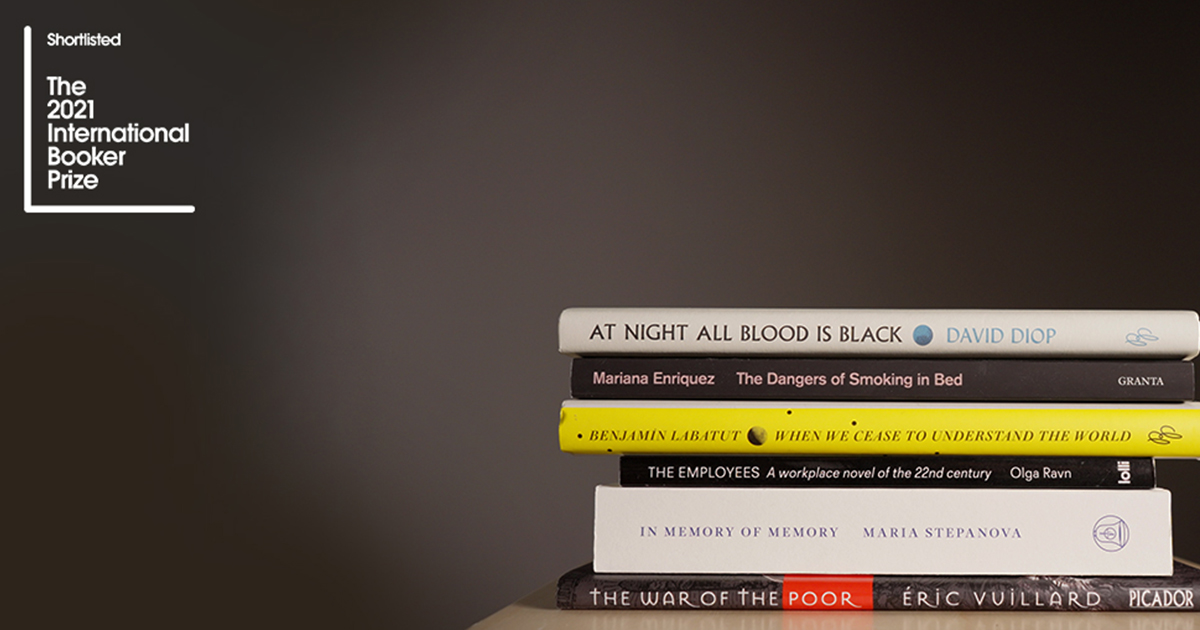 In anticipation of the 2021 International Booker Prize winner announcement on 2 June, English PEN is proud to welcome a panel of the shortlisted translators for an evening of insight into the art of literary translation. 
Joining us for a discussion about their shortlisted works will be Martin Aitken, Sasha Dugdale, Megan McDowell, Anna Moschovakis, Mark Polizzotti and Adrian Nathan West.
The event will be chaired by writer, translator, Chair of English PEN and former International Booker Prize judge Maureen Freely.
The conversation will also be  shared as a published piece on PEN Transmissions, English PEN's magazine for international writing, ahead of the winner announcement. 
This year's shortlist is: 
At Night All Blood is Black by David Diop translated from French by Anna Moschovakis, Pushkin Press 
The Dangers of Smoking in Bed by Mariana Enríquez, translated from Spanish by Megan McDowell, Granta Books 
When We Cease to Understand the World by Benjamín Labatut, translated from Spanish by Adrian Nathan West, Pushkin Press 
The Employees by Olga Ravn, translated from Danish by Martin Aitken, Lolli Editions 
In Memory of Memory by Maria Stepanova, translated from Russian by Sasha Dugdale, Fitzcarraldo Editions 
The War of the Poor by Éric Vuillard, translated from French by Mark Polizzotti, Pan Macmillan, Picador 
 This event is presented in partnership with the International Booker Prize.